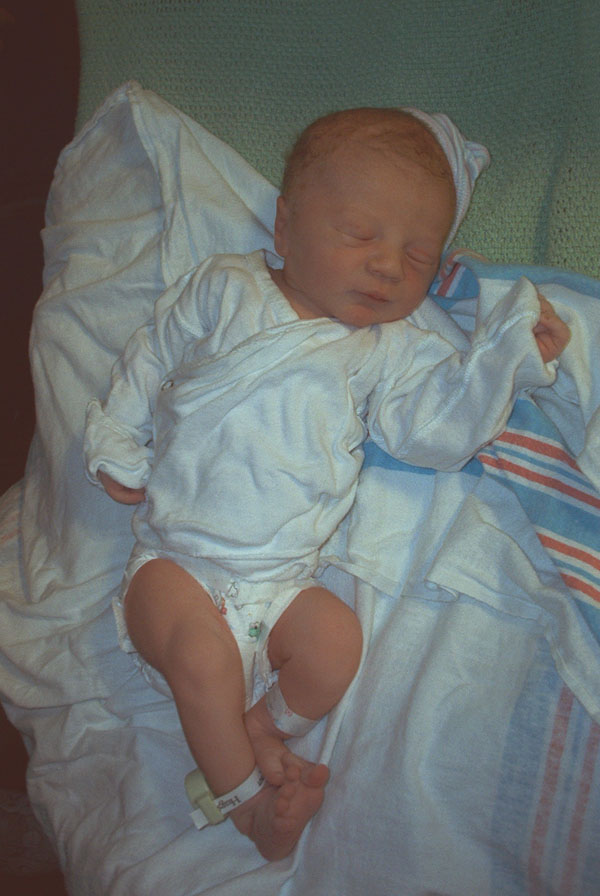 Mom told me I was born Friday, 7 February 2003 at 1:51 p.m. at Las Cruces, New Mexico, and that I weighed in at 5 pounds 15.3 ounces and measured 19.5 inches long. Whatever that means.
I finally got to meet Dad and Mom.
We've been talking to each other for some months, but things are a lot clearer now that I figured out how to get rid of all that water.
Yesterday I understood for the first time what their names are:
Jason Deane Johnson, Sr., and Sarah Joy Gwin Johnson.
Or something like that.
We're all back home again now, since I passed all my exit tests.